SkyHelm is a preferred ICS solutions provider
Reliability is foundational to the service for ICS and IOT
It can't be achieved without a well-built SCADA control system. We specialize in assessing what options result in the best connectivity, from cellular and satellite to microwave and hard-line connections. By combining options and building intelligent traffic routes, we engineer a reliable SCADA stream and control network. The robust infrastructure built by our experienced system architects also increases electric infrastructure security. Though SCADA systems are notorious for being vulnerable to cyberthreats, our comprehensive engineering approach establishes appropriate security profiles for each network, augmenting the inherent security of a decentralized network. This enables electric cooperatives to keep the power grid online, safe, and efficient using a single, unified network fabric.
We specialize in SCADA/ICS network security. Asset detection, mapping, inventorying as well as Firmware version detection and protocol traffic detection.
Our TITAN Platform allows for us to see firmware versions and status and allows us to see streams of the actual OT traffic (example: Realcom or DNP3 vs sudden FTP). We will all know when new devices are added or go offline and even if those devices change their typical behavior.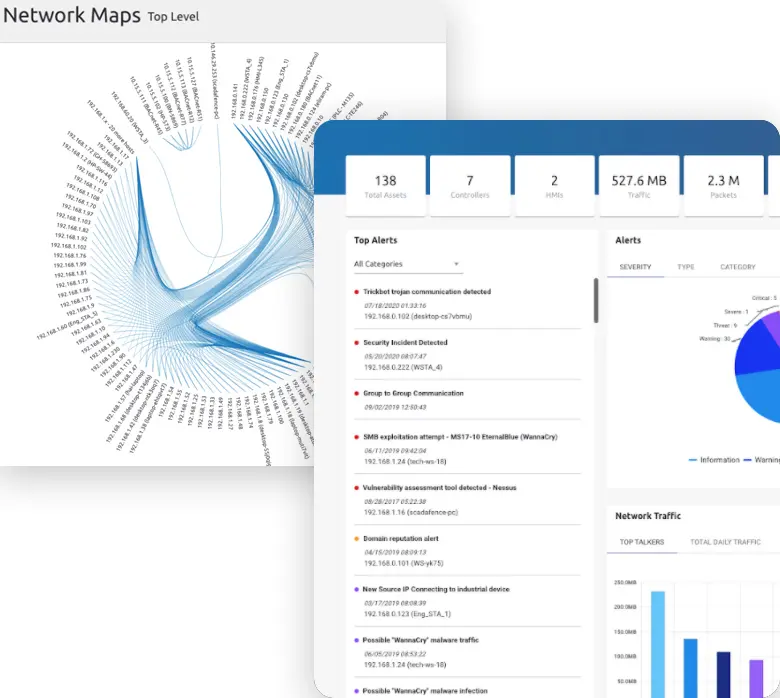 Project Implementation
SkyHelm aims to be a valuable extension of your team in providing members with secure, reliable service. When a project begins, strategic plans are implemented with affordability and reliability in mind. Whether we perform the installation or bring in a trusted partner, our goal is always providing the most cost-effective solutions as possible.